Have a blast. Share a feast. Forge a bond.
Pure Adventure is more than an event, it's a life-changing experience. What makes the One Day Of Fun memorable is not only the deepened connection and inspirational messages, but also the outdoor games, activities, shooting sports, and of course the barbarian feast!
The Activities
If you can shoot it, launch it, throw it, or blow it up, we've got it!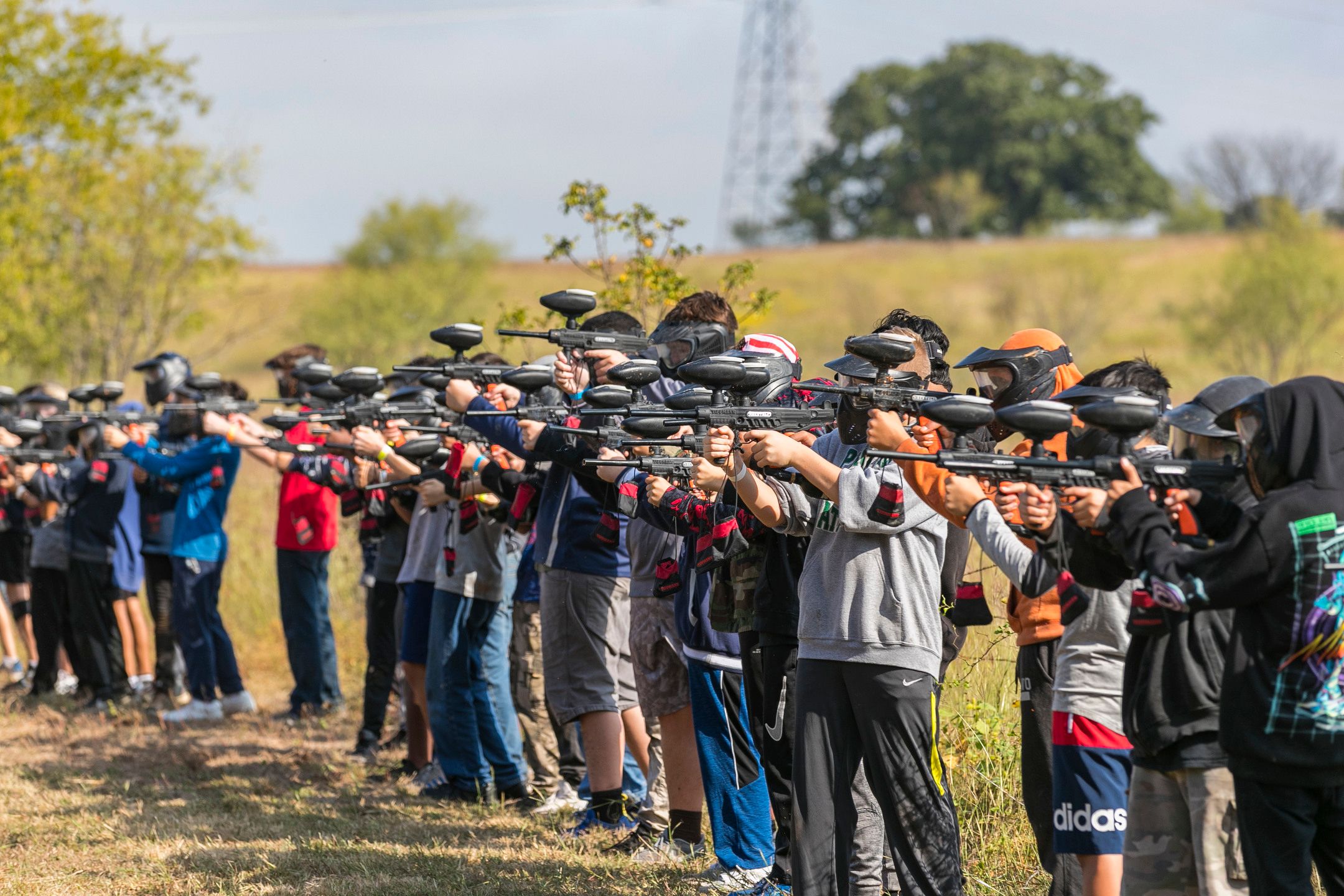 Paintball
Skeet Shooting
Tug-of-War
Lime Cannon
Footgolf
3D Target Archery
Aerial Archery
Slingshots
Stagecoach Gun
.22 Open-Sight Rifle
Black Powder Muzzleloader
Soda Can Launcher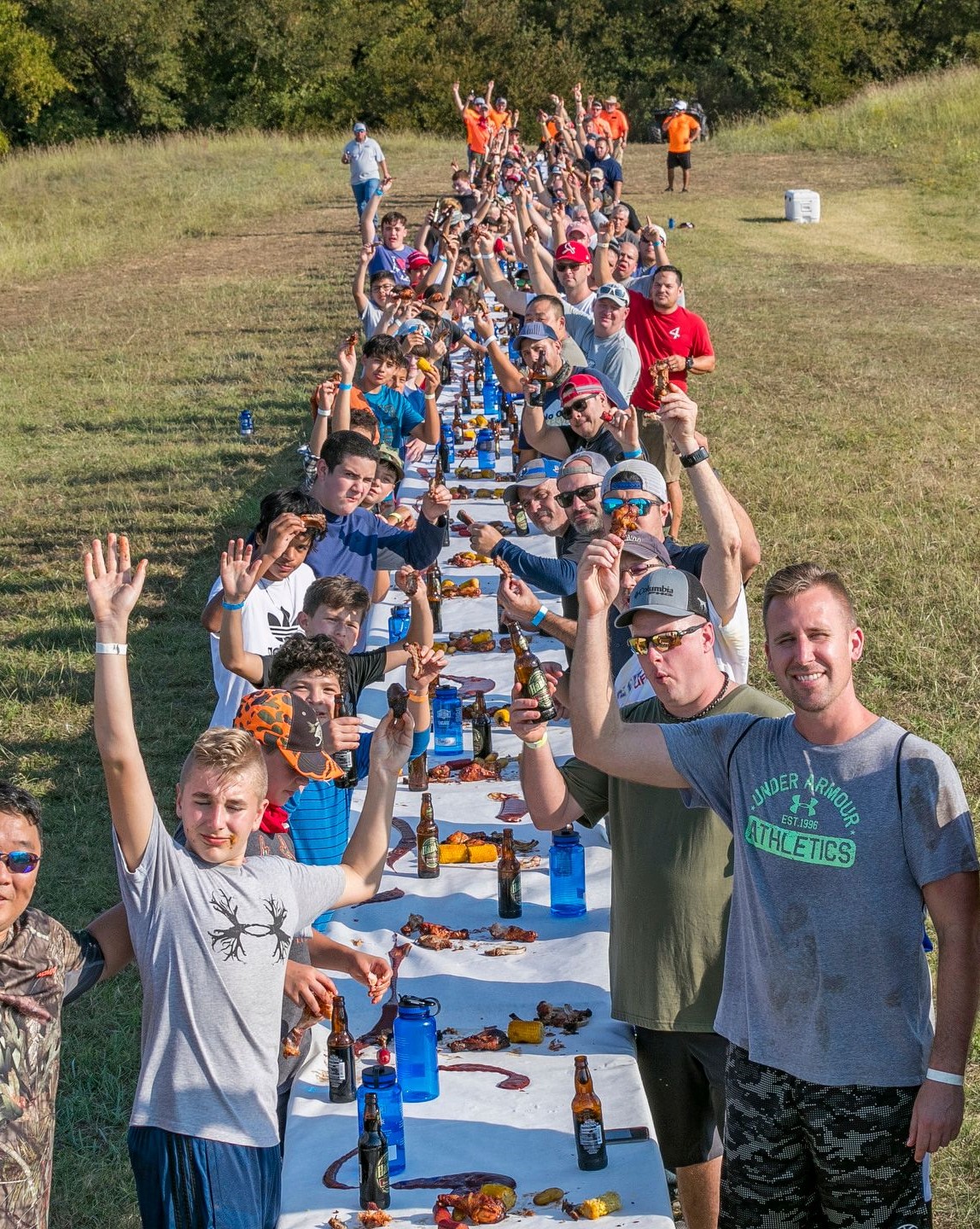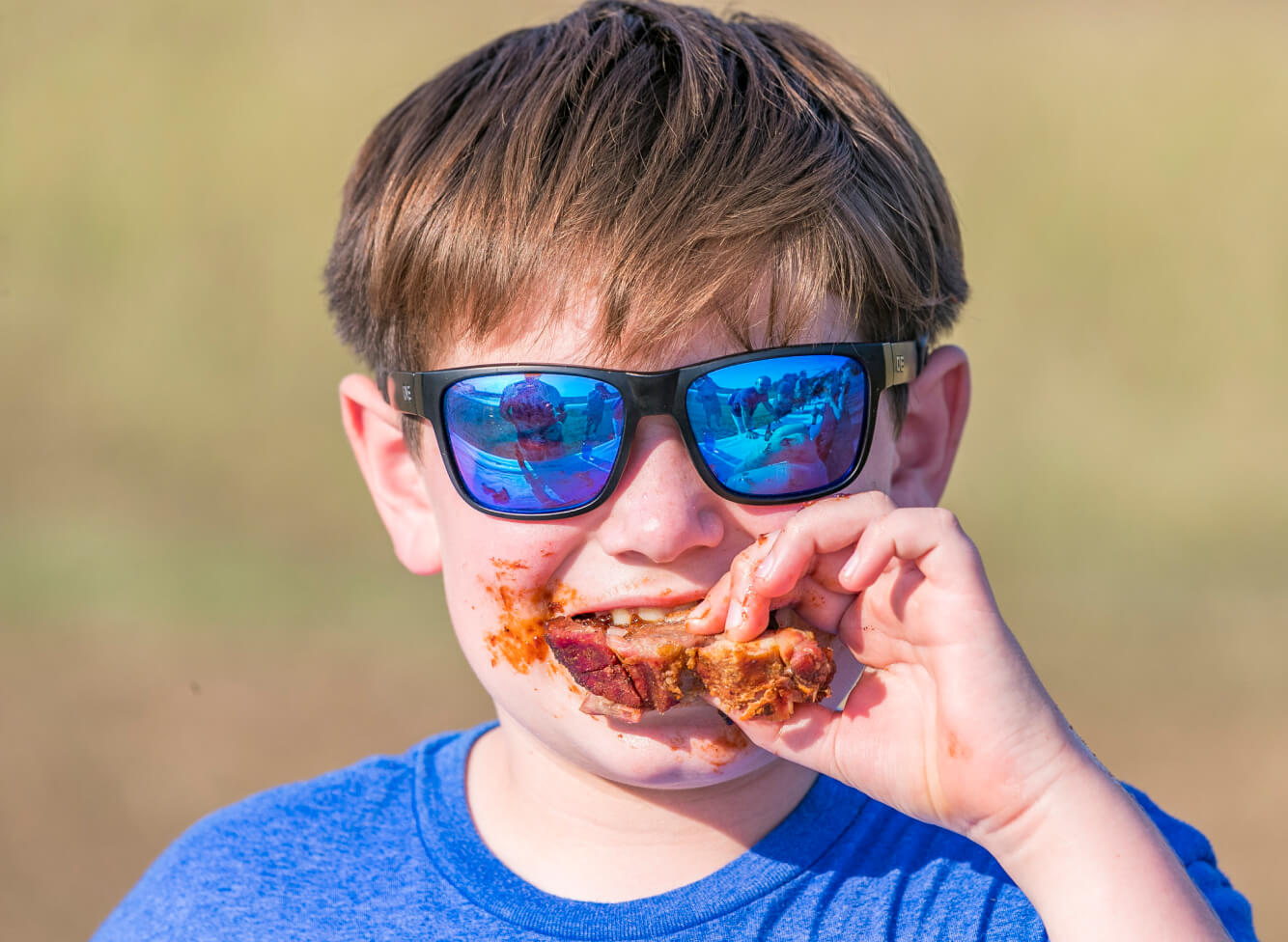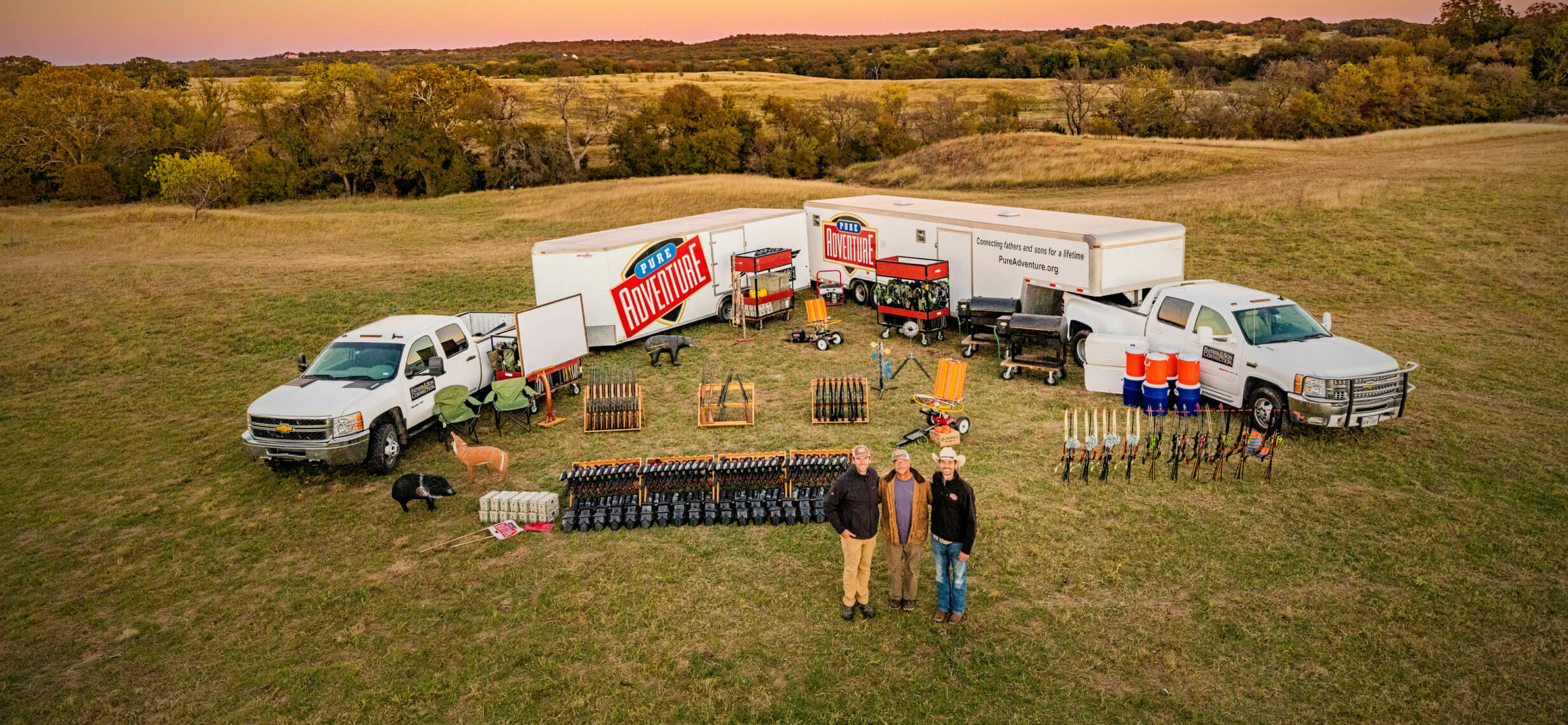 The Agenda
There isn't a wasted moment at a Pure Adventure experience. Our event schedule is precise and includes time for messages, activities & shooting sports, 1-on-1 time, the barbarian feast, and ultimately, The Father's Blessing.
7:15 AM

Volunteer team arrives, prays, and begins set-up.

9:00 AM

Guests arrive and check in.

9:30 AM

Paintball! This is the ultimate ice-breaker. The guys begin to see that this will indeed be a special day and something very different from most church events.

11:00 AM

Connecting fathers and sons, centered on the message of Ecclesiastes 4:12.

12:00 PM

Lunchtime! A perfect setting for genuine 1-on-1 time as dads and sons ask a list of questions to one another. Despite all of the games & activities, this is often the highest-rated activity.

1:30 PM

Clarity with "The God Thing". Overcoming the misconception that God is impressed with our good works. God wants a relationship, not a performance.

2:00 PM

Time to start shooting. Whether you're a firearms enthusiast and archery fan or it's your first time shooting skeet or letting loose an arrow, you'll have an amazing time!

4:00 PM

A call to personal purity. Our view of women, every man's battle, taming the lion of lust, overcoming temptation, choices for a lifetime.

5:00 PM

Barbarian Feast! This yards-long buffet of barbecue and root beer never gets old. It's all-you-can-eat, with your bare hands.

5:30 PM

The Father's Blessing. Dads tell their sons something every young man must hear: I love you, I'm proud of you.

6:00 PM

Prayer, pack-up, and roll out.
Come Prepared. Leave Compelled.
What We Provide
Food & Drinks
Gear For All Activities
Day Planning
Activity Leadership
Message/Teaching
What To Bring
A Great Attitude
A Lot of Energy
A Towel & Change of Clothes
Bug Spray
Sun Protection
Do NOT Bring
Additional Firearms
(You May Bring Your Own Shotgun)
Additional Food
Cell Phones
Hear From A Dad
This is what real dads have to say about their experience with Pure Adventure.
"Pure adventure taught me as a dad there's a lot of cool stuff we can do with our sons but nothing's better or more important than intentional heart to heart conversation"
Beau B. Dad
Fort Worth, TX
"Pure Adventure was a day of building trust with my 10-year-old son that allowed me to communicate the love I have for him. That day repaired and prepared our relationship to withstand major struggles that have come our way."
Randy B. Dad
Stephenville, TX
"This was the single best day I have ever . . . EVER spent with my son"
Mike O. Dad
Carrollton, TX
"I cannot recall a day when my son and I smiled and laughed more. We both had a blast and connected in ways that just does not happen very often."
"Pure Adventure prepares you and your son for the future together while growing you closer together in the present."
Lee E. Dad
Fort Worth, TX
"I thought I had a good relationship with my son. This took it to an entirely new level."